Back
uppercase Tall Boy Laptop (14.6") College Backpack for Women & Men (Red) 2500EBP1RED
Introducing the uppercase Tall Boy Red Laptop College Backpack for Women & Men - the ultimate fully-loaded backpack for all your travel adventures. Whether you're exploring the city or embarking on an outdoor trip, this backpack has got you covered.
Designed to be both large and sturdy, the Tall Boy Laptop Backpack 10A offers ample space to comfortably accommodate a large 14.6-inch laptop and all your essential belongings. Pack everything you need for your day, from books and notebooks to gadgets and accessories.
Ideal for college students and working professionals alike, this backpack combines functionality, style, and lightweight construction. Its sleek design and vibrant red color make it a fashionable choice that stands out from the crowd.
The uppercase Tall Boy Red Laptop College Backpack is not just about looks; it's built to last. Crafted with durable materials and reinforced stitching, it can withstand the rigors of daily use and the demands of your active lifestyle.
Experience the perfect blend of versatility and style with the uppercase Tall Boy Red Laptop College Backpack. Upgrade your everyday carry and be ready for any adventure that comes your way.

---
Minimum 50% Recycled Material
Free shipping and Easy 15 days return & exchange available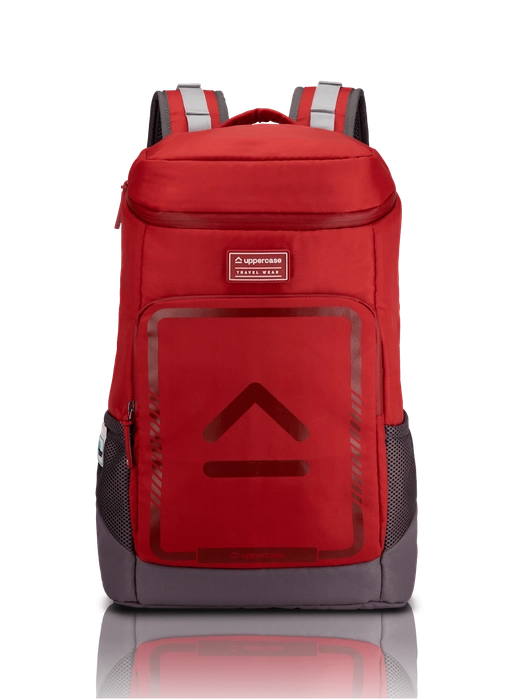 Total Contribution
Made by our Customers
843 K
Grams of Carbon Saved
13,432
Plastic Bottles Saved
169 K
ML of Oil Conserved
---
Your Contribution
Move the slider, to view your contribution for the nature!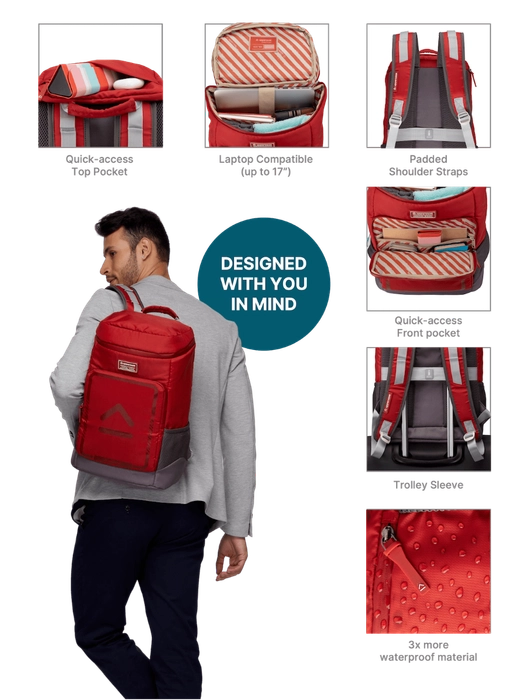 Designed with Care
Spacious compartment that can carry 10+ A4-sized books or 2-3 sets of clothes, all your essential chargers and electronics. Front access pocket for you to easily carry important small items with two bottle holders on the sides. Ultra-comfortable shoulder straps with thick padding. Air mesh on the back optimises breathability and regulates temperature while you wear this backpack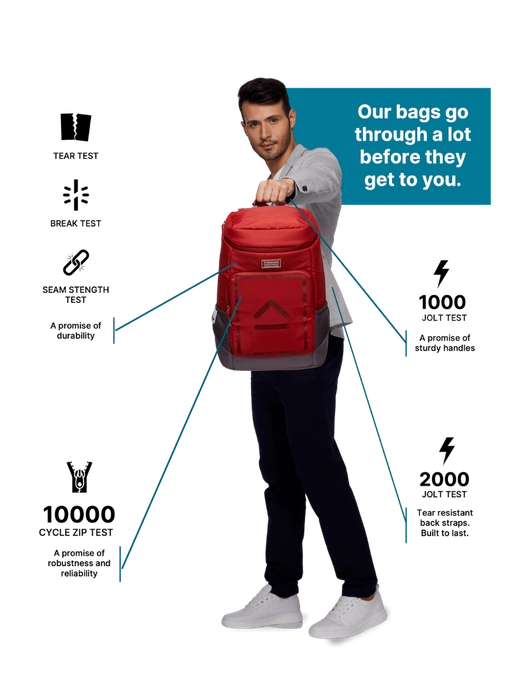 Features that Stand Out!
Second pocket on the top gives you easy access to your sunglasses or wallet. Convenient trolley sleeve on the back allows bag to be securely placed on a trolley for longer journeys. Rainproof zippers with 3x more water-resistant material.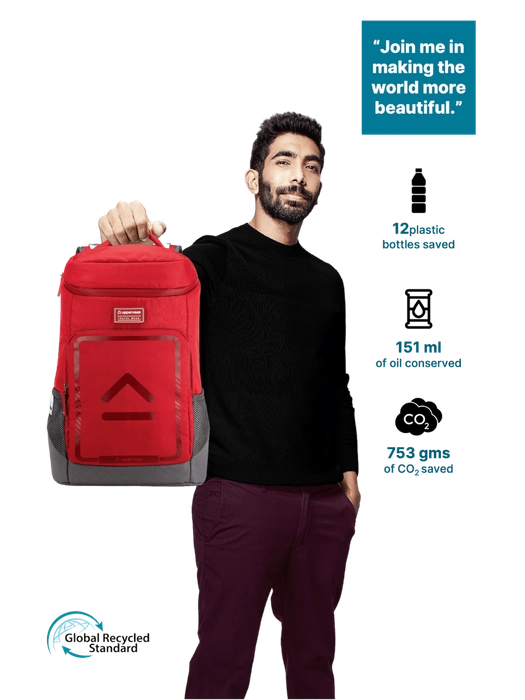 Designed for good - A Promise of Sustainable and Ethical Production
Made of premium quality recycled material. Each part of the bag goes through a series of quality tests to ensure we are delivering the best to you. With the purchase of any uppercase product, you just partnered with us in lowering your carbon footprint and making the world a bit more beautiful.
Know your product
uppercase is committed to partnering with you in building a world more beautiful. All our products are made from sustainable materials and are GRS (Global Recycle Standard) certified. Our manufacturing processes conform to the highest and most stringent GRS criteria.
Warranty of 750 days is provided.
Dimension & Information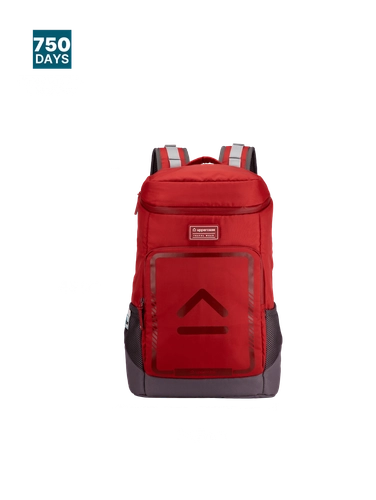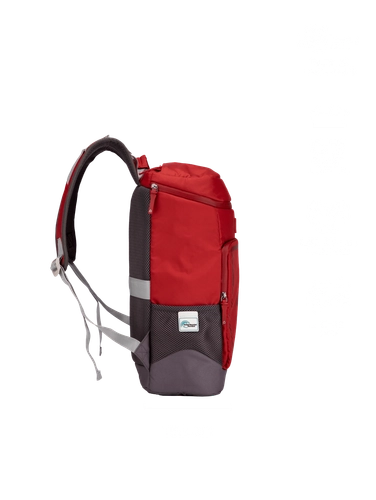 Material
Recycled Polyster